Translating research into practice
Given that we spend roughly 90% of our time in buildings, we are all impacted by the design, maintenance, operation decisions and financial drivers that affect the quality, location and organizational policies of the places that we spend our time. These impacts came into sharp focus this year as the COVID-19 pandemic highlighted the link between our health and the places where we live our lives, bringing a renewed urgency to support and translate research into practice.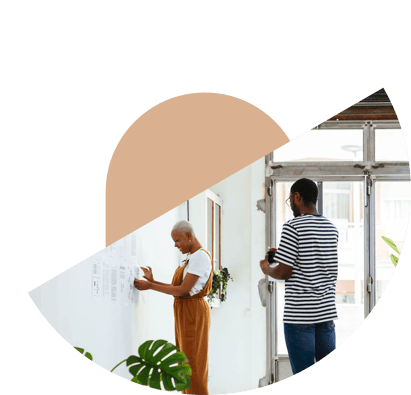 This Global Research Agenda: Health, Well-being and the Built Environment represents a culmination of over a year of analysis and evaluation by our prestigious IWBI Research Advisory. The Global Research Agenda focuses on impactful and timely research areas that link buildings and the spaces between them with health and the human experience. It aims to provide an interdisciplinary global call to action to better support innovative health and built environment research, to target sector-specific needs and to reduce barriers to translating this research into practice. This document elevates key areas for research by identifying 12 Impact Topics that are important, timely and actionable.
Our goal is to leverage the Global Research Agenda to catalyze timely resources, provide guidance and transformation for research and industry, and ensure continuity by providing updates as research and implementation priorities respond to new challenges.
Driving the Building Health Movement forward
As the world's leading organization focused on deploying buildings, communities and organizations to advance a global culture of health for all, the International WELL Building Institute plays a unique role as a powerful convener, bringing together independent and diverse communities to dramatically accelerate progress.

Starting in 2019, IWBI has hosted global subject matter experts as part of a Research Advisory to propel the Building Health Movement forward by determining how research on health and well-being will influence the future design and operations of buildings, communities, cities and the organizations that support them. Advisory members come from a variety of disciplines and experience, spanning purely academic research to those who work primarily with industry, and everything in between. This report represents a deep commitment by this global community of Research Advisors to critically evaluate the needs of the field to transform our world into people first places for everyone, everywhere.